Handmade pens in a variety of woods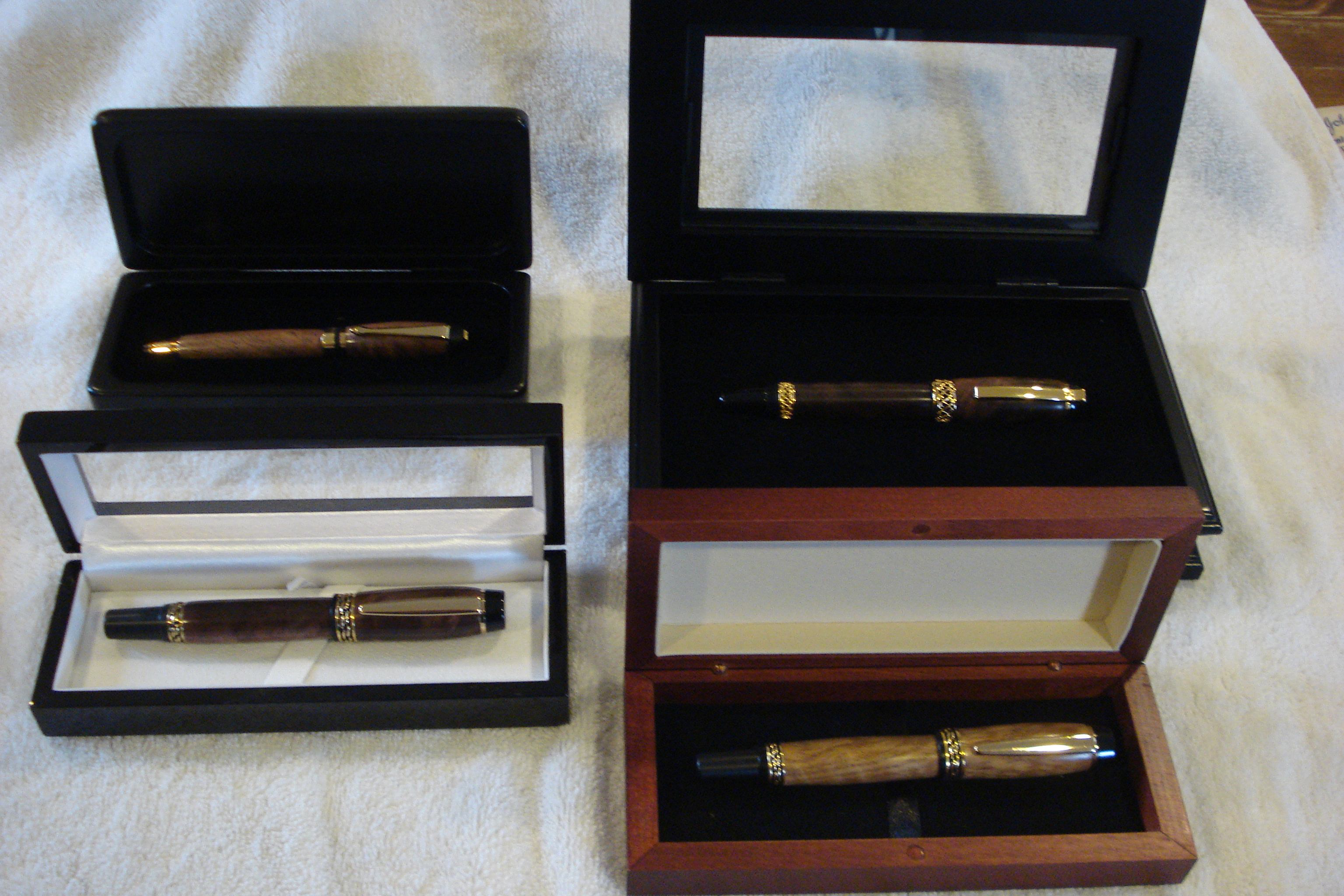 With or without cases
Bible stand
Native black walnut with hand rubbed oil finish
Walnut box with Ash accents
Walnut box with Coffeebean lid
Shows inside detail
Walnut box with Burr Oak lid
Note floating lid
torch-cut metal and oak coatrack
solid brass hooks, hand rubbed oil finish
Cutting boards are available in all shapes (including state shapes), sizes, woods, and price ranges.
Oak and Walnut cutting boards
Special food safe finish
BURR OAK HALLTREE
Beveled mirror, brass hooks, hand-rubbed oil finish
Oak box with handtooled leather inlay in top
hand-rubbed oil finish

Rolling pins in solid oak, walnut, ash or artistic mixes. Mineral oil finish is easy to maintain. Wall holders make them into beautiful kitchen art.
Rolling pins
Select end grain hardwoods, special oil finish
Rolling Pin with Hanger
Special food safe oil finish



Mantle clocks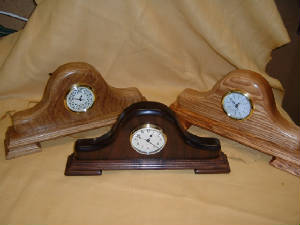 Oak, Walnut & Coffeebean